Upcoming:
Southern Exposure's Monster Drawing Rally 2019
Happening Friday, October 18th, 2019 from 6 – 10 PM
My Drawing Session from 8 – 9 PM.
at the Verdi Club, 2424 Mariposa Street, San Francisco, CA 94110
---
Current: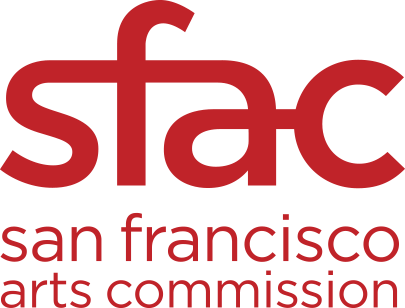 EXHIBITION INFORMATION:
Join side by side/in the world curators Jackie Francis and Kathy Zarur for a brief walkthrough of the exhibition followed by a panel discussion with exhibiting artists Asma Kazmi, Lauren A. Toomer, and Alberto Toscano.
Location: War Memorial Veterans Building
401 Van Ness Avenue, Suite 126
---
Past News:
Join us

for

the best event of the year – our 8th Annual Art Live Lounge! This cocktail event features performances from Bay-Area based female artists, a silent art auction, live music, and drinks and hors d'oeuvres. This unique opportunity brings together passionate people, like you, through art and activism – all in support of gender equality around the world. All

fund

s raised during the evening will go directly to support the efforts of

Global

Fund

for

Women

.
WHEN
Thursday, April 11th, 2019
8:00 PM – 11:00 PM

WHERE
The Great Northern
San Francisco, CA
---
Mural Art Project:  What Do Clinical Environments Say to Our Patients? A Replicable Model for Creative Advocacy -med.stanford link
American Journal of Public Health: November 2018 – journal link
Fair Oaks Clinic Transformation
What Do Clinical Environments Say to Our Patients? A Replicable Model for Creative Advocacy – AJPH Twitter link
---
Southern Exposure
Friday, October 5, 2018
Toomer's Drawing Session 9 – 10 PM
Doors 6:00 – 10:00 PM
at Minnesota Street Project, San Francisco
---
Axis Gallery's 13th National Juried Exhibition, juror, Lucía Sanromán.
Axis Gallery is pleased to have Lucía Sanromán, Yerba Buena Center for the Arts, Director of Visual Arts, as juror for the 13th National Juried Exhibition.
Address: 625 S St, Sacramento, CA 95811
Exhibit opens – August 3
Artists Reception – August 11 , 6 – 9pm
Exhibition Closes – August 26
AXIS GALLERY
Verge Center for the Arts
625 "S" Street
Sacramento, CA 95811
---
Frankenstein @ 200
Student work from medical, graduate, and undergraduate students from Surgery 241/Art Studio 139  and Surgery 242-curated by Toomer
Stanford – Li Ka Shing for Learning and Knowledge (first floor)
Reception with the artists: Friday, April 20, 2018,  at 5:30 p.m.
---
NEW WORK: A RETROSPECTIVE 
MARCH 16 – APRIL 21, 2018
5TH ANNIVERSARY SHOW
On

Friday, March 16th

,
OPENING RECEPTION


FRIDAY, MARCH 16, 7–10PM
---
7th Annual Art Live Lounge benefiting the Global Fund for Women
When: April 5th, 8-11pm
Where: Empire Room, 555 Golden Gate Ave, San Francisco, CA 94102
---
San Jose Tech Museum: Body Worlds 
Painting Exhibit ft. Lauren A. Toomer, October 15, 2017- Sept 1, 2018 
Business Insider: The Tech Museum of Innovation reinvents Body Worlds exhibit
---
GENERATION
The 2018 UC Berkeley Art Alumni Exhibition
Generation features 81 UC Berkeley alumni artists whose work addresses – practically or poetically – the extraordinary moment in which we find ourselves. The Art Alumni Group represents people of different generations, times, and experiences, with a broad range of relationships to history. But we create work in the present, a present where we clearly need to generate something new.
Wednesday, February 21st – Thursday, March 8th, 2018
Opening Reception: 5 – 8pm, Saturday, February 24th, 2018
Worth Ryder Art Gallery, 116 Kroeber Hall, UC Berkeley Campus
Gallery Hours: Monday through Thursday, 12 – 5 pm
Free, Accessible, and Open to the Public
---
SCOPE, 2017: Using antique wax figures to learn about anatomy
---
---
---